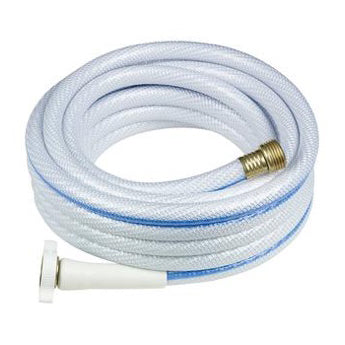 Normal garden hoses are not rated lead-free and are not designed to be used for potable drinking water. This one is. It's a 50-foot premium drinking water hose.
No Kinks. No Tangles. Guaranteed.
Drinking water safe, lead free, BPA free, phthalate free and leaves no strong plastic taste in your drinking water.
Lifetime Guarantee - Made In USA.
UV stabilized for long life and made with NSF certified hose.
Lead-free - complies with Consumer Product Safety Improvement act.